I am collaborating with Dancing Brick theatre company – on the music and sound design for A L I C E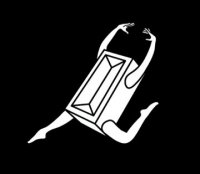 'Alice' is inspired by the old analogue test cards of the 1980s: the colours, the technical problems, the feeling of waking up at 6 in the morning and waiting expectantly for the TV programmes to start. It is about searching for signal and transmission, trying to pluck images out of the air.
A world exists on the other side of the colour bars: a world of VHS, of cassette tapes, of bright colours; a world counting down to the end, where a girl is looking for her lost doll through a storm of white noise. Alice is being developed at BAC for performance in 2011.
A BAC Scratch Commission.