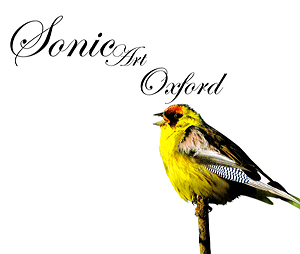 A piece of mine has been selected for the Sonic Arts Jukebox at Sonic Art Oxford 2010 that takes place this weekend. Docile Choir is one of thirty four tracks that will play on a jukebox that forms the central part of the sound installations in the Richard Hamilton Building.
Link to an online version of the jukebox here
Docile Choir – composition developed from interaction between the human voice and sympathetic resonance of piano strings
Sonic Art Oxford 2010 – Three days of Sonic Art, Electro-acoustic Music and Live Electronics hosted by the Sonic Art Research Unit at Oxford Brookes University.
More info at: http://ah.brookes.ac.uk/conference/sonicartoxford/
from press release –
An exciting and eclectic mix of contemporary and experimental music, including performances from ensembles Okeanos & [rout], pianist Catherine Laws, Dutch composer and flute virtuoso Jos Zwaanenburg, Diego Garro and improvising duo exquisite corpse. The event also features installation work from Stephen Cornford, alongside a sonic tuck shop and disfunctional disco.