Stan Warnow's film – Deconstructing Dad, The Music, Machines and Mystery of Raymond Scott – is showing at Milton Keynes Gallery on Friday 12th August, 6.30pm. The film is my choice for the New Art MK screening program and despite its critical acclaim, has only been shown a couple of times before at festivals in the uk. Stan is the son of Raymond Scott and the film provides a fascinating perspective of the pioneering composer's relationships, personal life, work and inventions.
View the trailer here…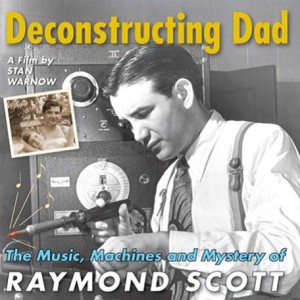 Read Stan Warnow's post about the MK Gallery Deconstructing Dad screening on his website, www.scottdoc.com where you can order the film directly on dvd.