Devine was commissioned by Whistledown Productions to make Space Ham, an episode of Between the Ears, BBC Radio 3 with producer, Rose de Larrabeiti. Space Ham was a celebration of amateur radio and space exploration – a 'composed documentary' including Devine's own musical compositions, BiSON data, naturally occurring VLF radio signals, interviews and amateur recordings. It was aired twice on BBC Radio 3 in January 2013 and chosen as Pick of the Week on BBC Radio 4.
Description from the BBC Radio 3 website: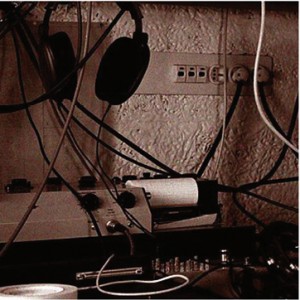 Since the dawn of the Space Age, amateur "ham" radio has eavesdropped on our exploration of the cosmos. From Sputnik to the International Space Station, radio enthusiasts with homemade kit have been able to tune into the distant sounds of space and talk to those exploring it. Caroline Devine, found space-sound artist, creates a composition from the ethereal sounds of space and the space hams and sends Between the Ears into orbit.
Responses to the work
The image of radio enthusiasts is indelibly linked in my mind to that of Tony Hancock. But it seems they're a much more inspiring bunch than that, as this fascinating feature shows.
Since the beginning of the space age, "hams" have been intercepting transmissions from space and, in the case of astronaut Owen K Garriott, taking amateur radio broadcasts into space stations.
"Found space-sound" artist Caroline Devine weaves these transmissions into her own composition, combining them with ethereal sounds of space to hypnotic effect. It's a space oddity, but entrancing and magical.
David Crawford, Radio Times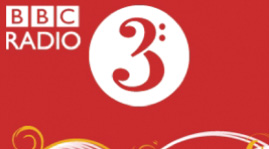 Information about the episode is available on the BBC Radio 3 website here:
Space Ham is no longer available for download from the BBC, but a copy is available upon request to the artist.